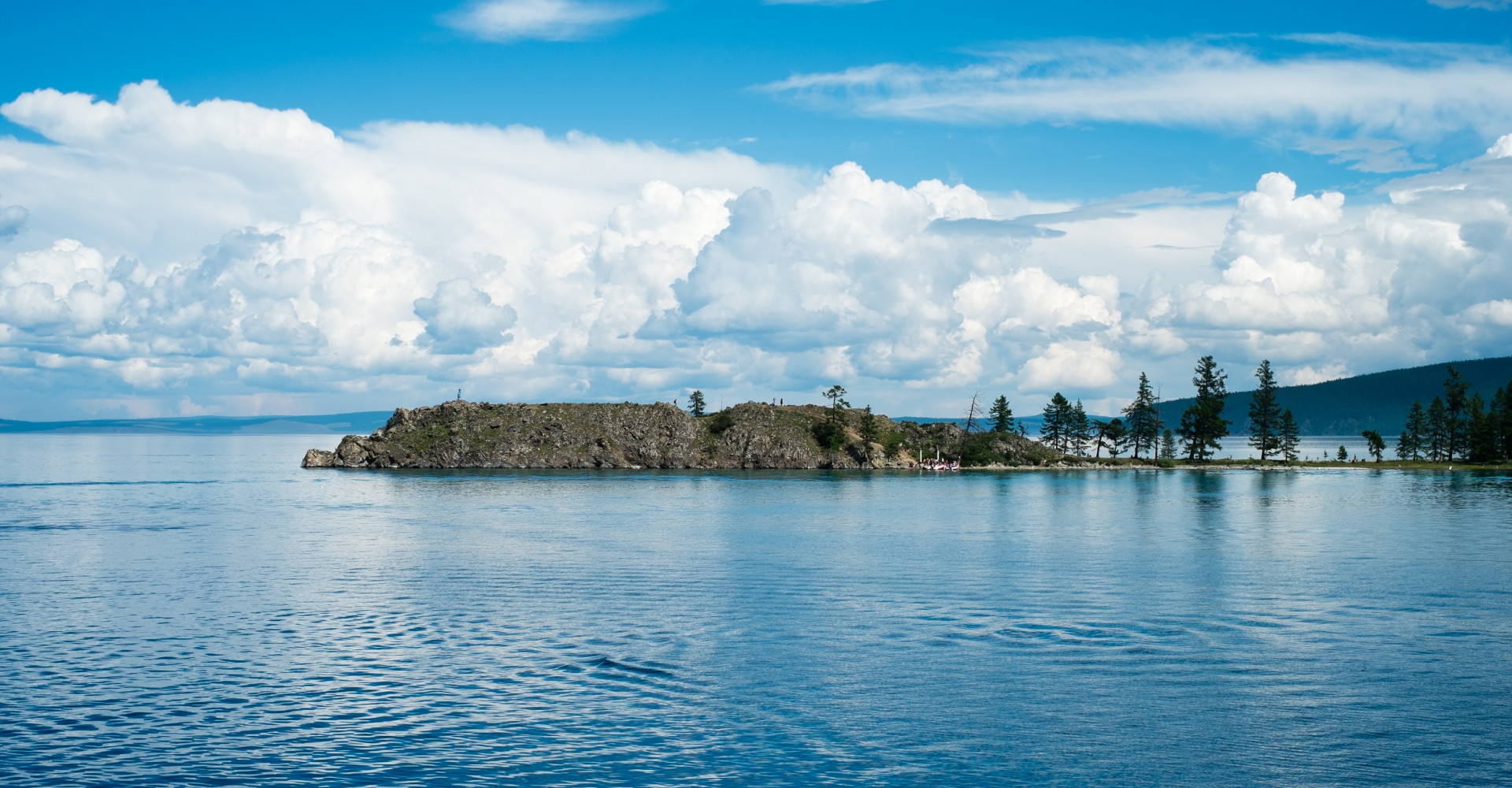 Khuvsgul aimag borders on the North with Russian Federation. Khuvsgul aimag, located in the northern part of Mongolia with its fresh and deep lake of Khuvsgul and Khoridol Saridag mountain range, isolated and deep forests and peculiar customs of many ethnic groups is the main destination of foreign tourism in Mongolia.
Flora and Fauna
This is the most humid region in Mongolia. The Khuvsgul area is also rich in medical herbs, such as peony, liquorice, astragalus, wild rose, saussurea involucrata, hawthorn, valerian, thyme, thermopsis. Of wildlife species, in Khuvsgul there are brown bears, foxes, wolves, squirrels, badgers, ermines, wolverines, muskrats, martens, steppe polecats, and protected species, such as deer, roe deer, elk, wild sheep, ibex, musk deer, sable, beaver and otter.
Tourism
Foreign tourists refer to Khuvsgul aimag as "Mongolian Switzerland".There are many rivers flowing through the province such as Ider, Tes, Delger, Selenge. Khuvsgul lake is one of the deepest in Asia. Other lakes include Erkhel, Achmag, Tsengel, Sangiin dalai.
This is the northernmost and absolutely one of the most scenic aimags in the country. It is a land of crystal clear lakes, icy streams and tall green taiga forests. As the crown jewel it is dominated by the magnificent Khovsgol Nuur - one of the most scenic spots in Mongolia. There are also mountains with peaks near 3000m. Here also lives the Tsaatan reindeer people.
Transportation:
Bus, or Micro-bus from Ulaanbaatar (around 2 days) or Terkhiin Tsagaan Nuur 'White Lake' (6-8 hours on the rough track via Shine-Ider) or Khuvsgul Nuur (around 3-4 hours on the almost finished but unsealed road)
Hitchhike or ride a bike, possibly paying a truck driver to take you
Rent a jeep and driver from e.g. Ulaanbaatar.
By Plane
Statue of monk who tried to fly with homemade wings in the 1930s
Fly daily from Ulaanbaatar for about USD150 (you can fly on to Khövsgöl Nuur on the same plane if this is your destination). Located 5 km from the city center, this is one of the busiest airports in Mongolia outside UB with 3 flights a day during the summer.
AeroMongolia, +976 11 330373 (Ulaanbaatar), +976 9997 7705 (Mörön), e-mail: khuvsgul@aeromongolia.mn. M-F 09:00-18:00. It is generally cheaper, but uses older planes. Charges foreigners double the local rate. Flights everyday of the week during summer, only on Tues, Fri, and Sun during winter.
Hunnu Air Address: Khuvsgul aimag Murun city, Unur center, 1st floor Tel: 70384411Mobile: 94000636, 94000637, 94000638 Flights to Ulaanbaatar everyday of the week during summer, and Tues, Thurs, and Sat during winter.