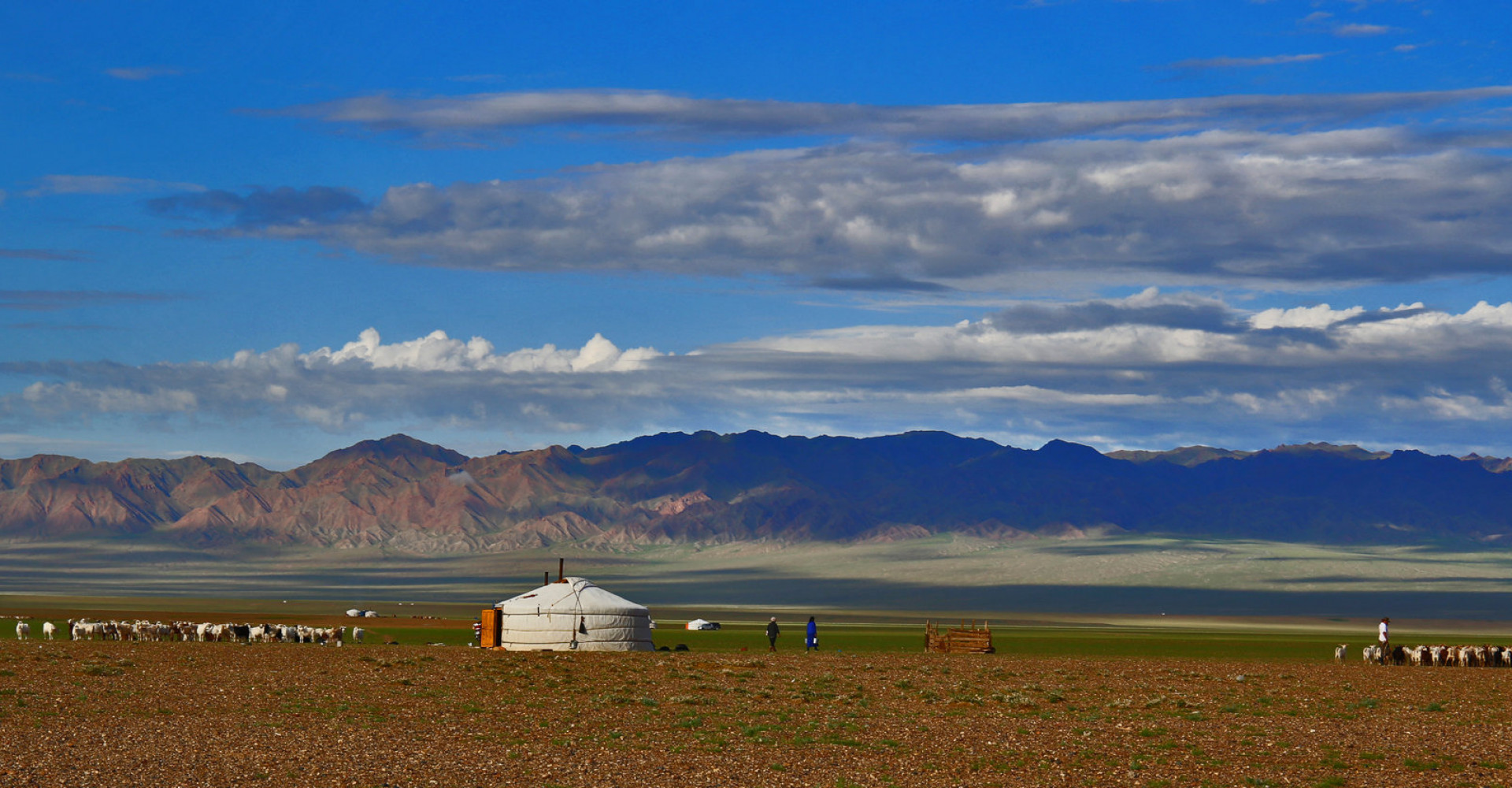 | | |
| --- | --- |
| Center: | Bayankhongor , located 385 miles (630 km) from Ulaanbaatar. |
| Established: | 1941 year |
| Population: | 83'936 |
| Area: | 115'977.8 km2 |
| Ethnic group: | Khalkh, Torguud and Kharchin |
The aimag is located in the western central region of Mongolia, 630km away from the capital. Travel distance is comparable with going to Umnugobi which is a popular tourist destination. Bayankhongor is located close to Ulaanbaatar than many other aimags such as Khuvsgul, Dornod, Zavkhan, Uvs and Khovd.
International tourists come to Arkhangai and Khuvsgul aimags to explore Mongolia's forests and mountains and travel to Umnugobi aimag for the famous Gobi sceneries. Bayankhongor contains fascinating nature out of all three regions: forested mountain ranges, steppes and Gobi Desert.
Getting around the town is pretty easy. You can walk from one side to the other in less than 30 minutes. Even the airport is within easy walking distance if you don't have too much luggage. Taxis in Bayankhongor work like they do elsewhere in Mongolia, wave down a random car or go to the market to hire one. Taxis to the villages (or soums) surrounding Bayankhogor gather at the market. Most drivers live in the villages and drive into Bayanhongor in the morning, leaving in the afternoon.
Economy
The main sector of economy is agriculture.
Flora and Fauna
In the Altai and Khangai mountains there are wild sheep, mountain goats, leopards, lynxes, deer, hinds, wild boars, musk deer, badgers and roe bucks, marmots, foxes, wolves, steppe-foxes and wildcats. In the Gobi region, there are protected species such as black-tailed antelopes, bears, wild camels, takhi wild horses and reed boars, as well as rare species of snakes and lizards.
There are more than 150 species of birds such as eagles, lammergeyers, falcons, snow cocks, condors, swans, yellow ducks, geese and bustards, as well as a number of rare birds, including spoonbills, storks and steppe geese. Its rivers and lakes are home to a range of fish such as pikes and perch.
A third of Mongolia's flora grows in Bayankhongor province. There are many kinds of plants, including herbs and fodder plants, those used for their nutrients and oils, those made into paper, glue, dyes, and those useful for soil strengthening and sand reinforcement. Segmented plants such as feather grass, couch grass and broom grass grow in the Khangai region. On the steppe, there are mainly nourishing grasses like steppe wheat grass and vitamin-rich plants such as wild onions, absinth and wild leeks.
The Gobi region is rich in sweet plants, including wild leeks, feather grass, couch grass and broom grass, as well as marshy bushes and plants such as sagebrush and caragana. It has more than 100 types of herbs, including yellow lily, dandelion and gentian.
Tourism
Bayankhongor has natural attractions such as one of the world's 13 wonders, over 300 hot springs +45-+95°C "Shargaljuut" complex, "White Cave" base of prehistoric petroglyphs where people resided 800 years ago, "Nogoon Tsav Khooloi", "Luu Yast", "Bugiin Tsav" of dinosaur remnants from 50-80 million years ago. Orog (54 square miles/140 sq. km) and Buuntsagaan (97 square miles/252 sq. km) are the biggest lakes in the aimag.
Transportation:
There is a bus that goes from Ulaanbaatar everyday at 8AM. In 2013, a paved road connecting Bayanhongor with Ulaanbaater through Arvayheer. Travel time was 10–12 hours before the road was completed. It should be at least a couple hours less now.
By plane
Airport is located just outside of the city with a concrete runway.
Hunnu Air (Located in the Agency for Specialized Inspection, room # 103), ☎ +976 7000 1111 (Ulaanbaatar), +976 7044 2244 (Bayanhongor), e-mail: info@hunnuair.com. Formerly Mongolian Airlines. Flights to Ulaanbaatar and Altai, Govi-Altai every Tues and Fri.
AeroMongolia Call Center: 7010-3030
Welcome to Bayankhongor province !