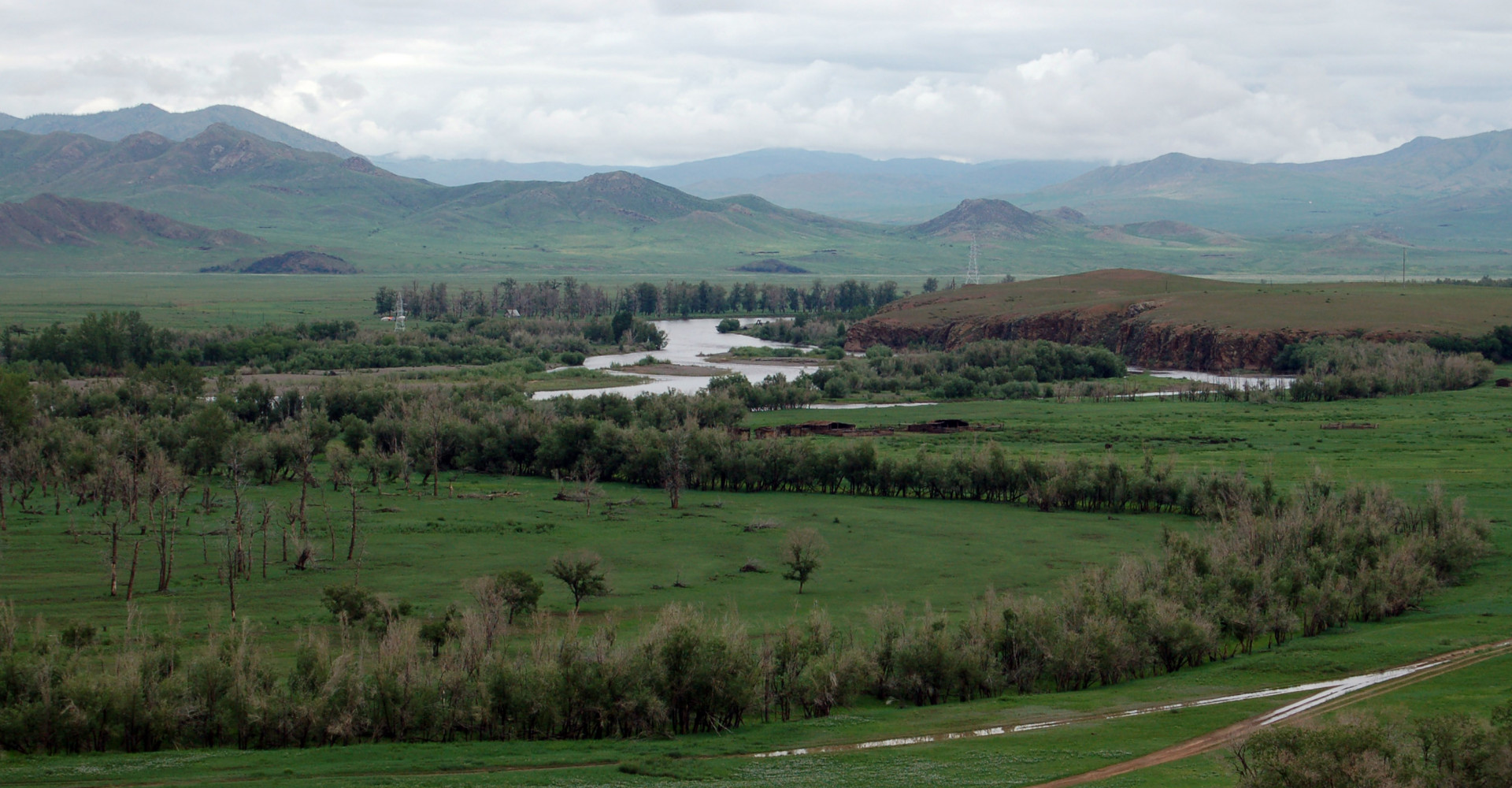 Selenge aimag is located in the North part of Mongolia in a beautiful basin of Orkhon and Selenge rivers. Selenge is the first - or last - aimag seen by train travelers shuttling between Ulaanbaatar and Russia. There is not a lot to attract visitors to Selenge except the majestic, but remote, monastery Amarbayasgalant Monastery and some beautiful scenery.
Ethnic groups in the aimag include Khalkh, Buryat, Dorvod, Uuld and Khoton . Buryats, Kazakhs, Russian and even Chinese live in wooden huts in villages hugging the train line and the main paved road that bisect the aimag. They look after some of the 300,000 hectares of grains, fruits and vegetables. Many others live in Darkhan, Mongolia's second largest city.
Economy
...........
Flora and Fauna
42 percent of the territory is covered with broad-leaved and coniferous forest. With pines prevailing, trees include poplars, larches, birches, Siberian cedars, willows, picea wins. Of berries one can find cowberries, brambles, hippobophae, billberries, black and red currants. Mushrooms grow in the forest. Ruddy, shellduck, duck, goose, pallas's sandgrouse inhabit basins of rivers. Elks, lynxes, foxes, bears, deer, marmots, boars, wolves can be encountered in the forests, steppes, mountains of Selenge aimag.
Tourism
There are Orkhon, Tuul, Kharaa, Yeruu, Iven, Burgaltai, Suren, Mankhai, Sharyn and many other small and big rivers flowing through Khentii mountains, and emptying into the Selenge, the largest river in Mongolia. The highest mountains are Delgerkhan and Songol. 47 percent of the territory is pasture, 2 percent hay fields and sown fields cover 85 percent of the territory. Aimag is famous of it's hot and cold springs, such as Yeruu, Khovd, Dal.
Transportation:
With the first (or last) stop on the Trans-Mongolian Railway of the Trans-Siberian Railway in Mongolia, as well as the main paved road between the capital, Ulaanbaatar, and the Russian border, Sukhbaatar is very easy to reach.
By Bus
There is one bus a day that leaves from the Dragon Center in UB everyday at 16:30 that stops in Sühbaatar on its way to the Russian border in Altanbulag, a few miles away. Another option is to take one of the buses that leave hourly from UB to Darkhan. From there, micro-buses and (shared) taxis leave throughout the day for Suhbaatar and further on to Altanbulag.
At Altanbulag, you can cross the border to Russia. People are not allowed to walk over the border and therefore have to find some sort of transportation. Usually drivers are offering this service and transport passengers for a small for a fee to the Russian border town of Kyakhta where you can find marshrutkys going to Ulan Ude.
By Train
There are 2 trains a day from the capital to Sühbaatar, a day train that leaves at 10:30, with a stop at Darkhan at 08:52, and arrives at 20:00 and a night train that leaves at 21:10, with a stop at Darkhan at 03:25, and arrives at 05:30 the next day. The train returns to UB at 06:35 and arrives at 16:20, and at 21:05, arriving the next day in UB 06:10.