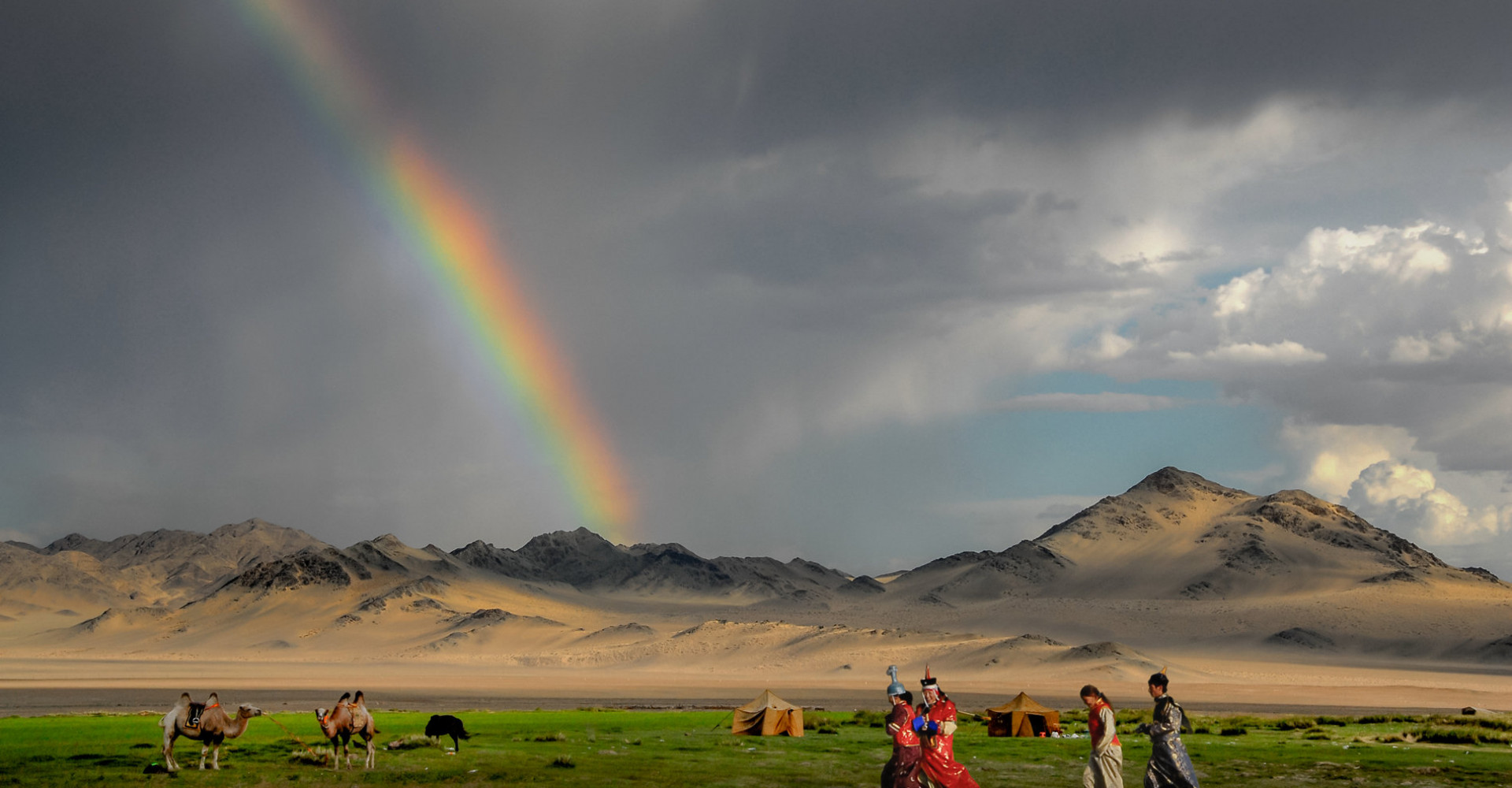 | | |
| --- | --- |
| Province: | Khovd Province |
| Centre of sum: | Myangad , 210 km located from Khovd city. |
| Population: | 4'015 |
| Area: | 3541 km2 |
Myangad is a sum (district) of Khovd Province in western of Mongolia. In 1931, Chandmani Mountain province was established in two Khovd and Durvai soums and Myangad Chandmani and Delgerkhaan were summarized and formed the Myangad Soum.
The soum has 45 km from the province center, 1470 km from Ulaanbaatar, 210 km from Uvs aimag, and 350 km from Bayan-Ulgii province. It is bordered by Buyant, Khovd and Erdeneburen soums in the south and southwest of Khovd aimag. In 35 km, the Mongol Altai mountain region ranges from 3360 meters above sea level to the beautiful Altain Khukhii mountain range, with theKhalzan Bulegtei, Ulaan, Tsagaan Uneet, Chargat and Bulgan mountains, its hills and steppe hills and the Khovd river basin 325.5 thousand hectares of land with gypsum and rivers, 321.0 thousand agricultural land, of which 312.6 thousand hectares of pasture land, 664 hectares of land pasture land, 5412 hectares of land reserves, and fresh water of Khovd river, the Snake and the White as well as lakes such as Khar-Us Lake, Zeeren, Khag, Burd and Nogoon Lake, more than 30 springs and ponds, so much of the soum area and pasture are provided with open water.
Myangad sum is located:
1466 km from Ulaanbaatar,
36 km from the province center.