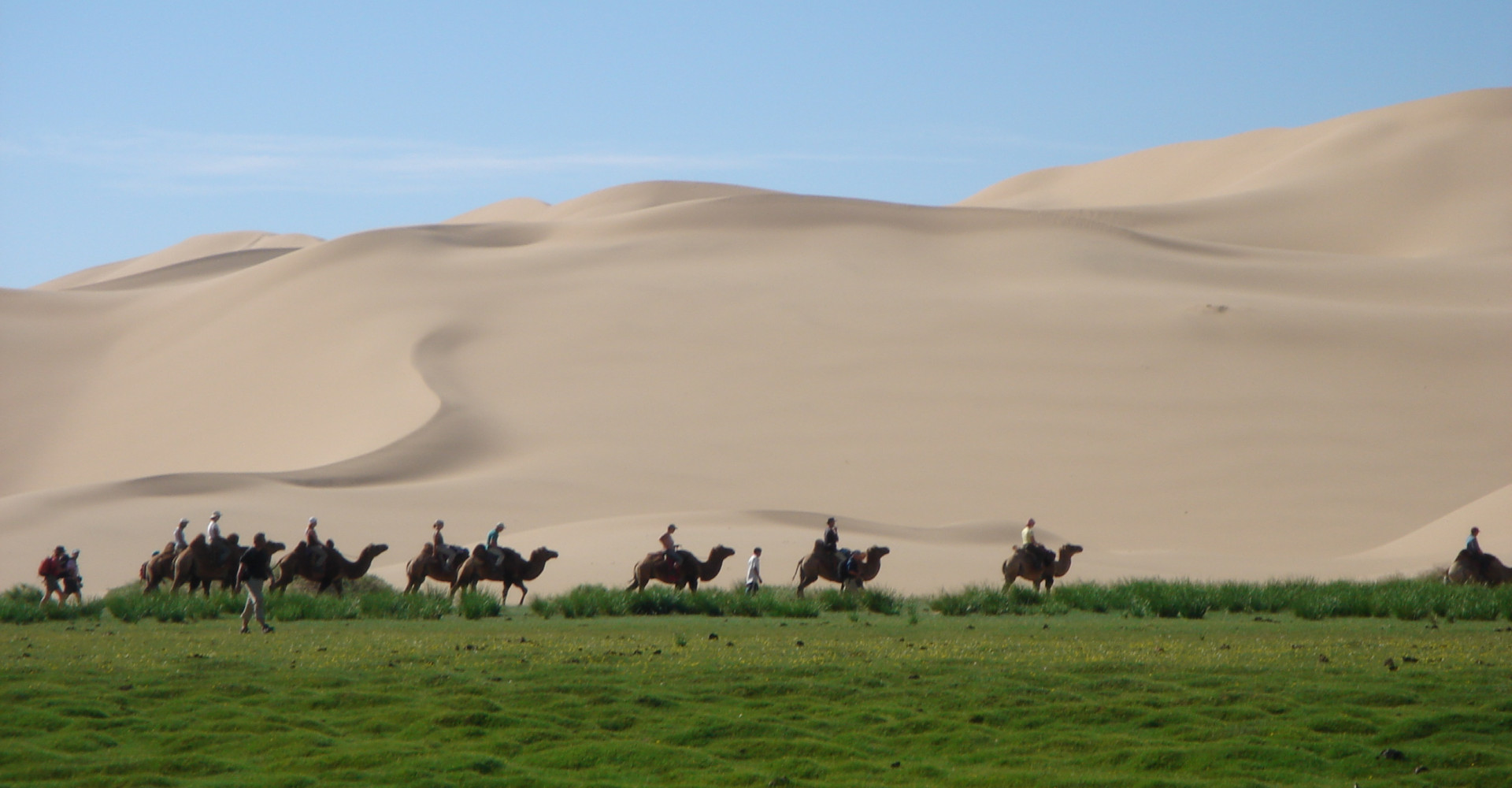 | | |
| --- | --- |
| Center: | Altai , located 624 miles (1,005 km) from Ulaanbaatar. |
| Established: | 1940 year |
| Population: | 56'209 |
| Area: | 141'447.67 km2 |
| Ethnic group: | Khalkh, Kharchin and Torguud. |

Gobi-Altai aimag (Gobi-Altai in mongolian) is situated in the western part of Mongolia. On the South-West it borders with the People's Republic of China. The Sutai, Azh Bogd, Tayan, Edren, Burkhan buudai majestic peaks of the Mongol Altai mountains stretch from North to South through the territory of the aimag.
Mongolia's second-largest aimag is named after the Gobi Desert and the Mongol Altai Nuruu range, which virtually bisects the aimag to create a stark, rocky landscape.
Most of the population live in the north-east corner, where melting snow from the Khangai Nuur feeds small rivers, creating vital water supplies.
Economy
There is a certain beauty in this combination, but there is considerable heartbreak too. Gobi-Altai is one of the least suitable areas for raising livestock, and therefore one of the most hostile to human habitation. It is hoped that an ambitious Kuwaiti-funded hydroelectric power project and dam on the Zavkhan Gol (near Taishir) will bring an economic upturn to the region.
Flora and Fauna
Somehow a few Gobi bears, wild camels, ibex and even snow leopards survive, often protected in the several national parks in the aimag.
Tourism
Semi-deserts of Sharga, Dukhum, Zakhuu, Zarman, Biger, Alagnuur, Tsengkher, and Nomin lie between these mountains. Almost all species and soil have steppe features: Zakhui, Zarman, Nomin semi-deserts have beautiful oasises with saksaul, ulmus, populus diversifolia, bulrush and reed. There are around twenty small and big salt lakes, such as Tonkhil, Ikhes, Alag, Shargiin Tsagaan, Biger.
Gobi-Altai is famous for its oasises, and contains some remote sections of several national parks, but most travellers head further west to the more beautiful and interesting aimags in western Mongolia.
Mountaineers and adventurous hikers with a lot of time on their hands might want to bag an Altai peak. Opportunities include Khuren Tovon Uul (3802m), in Altai sum, Burkhan Buuddai Uul (3765m) in Biger sum, or the permanently snowcapped peak of Sutai Uul (4090m), the highest peak in Gov-Altai. Most climbers approach Sutai hill from the Khovd side.
Transportation:
Buses and microbuses leave for Altai from Ulaanbaatar from the Dragon Center everyday at 12pm. It is also possible to take a shared jeep from either Hovd or Bayanhongor and sometimes Uliastai.
By plane
Grass runway located just outside the city has flights to Ulaanbaatar and Bayankhongor.
AeroMongolia Address: Mongolian Post communication building Altai, Mongolia Tell: 99167016
Hunnu Air, +976 7000 1111 (Ulaanbaatar), e-mail: info@hunnuair.com. Recently changed its name from Mongolian Airlines. Flights to and from Ulaanbaatar via Bayanhongor on Tues and Fri.
Welcome to Gobi-Altai province !