Khamar Monastery ,founded in 1820, was an important Red Hat sect Buddhist monastic, cultural, and education center in Mongolia's Gobi Desert region until its destruction in 1937. It is located in Khatanbulag district, Dornogovi Province, approximately 47 km south of the provincial capital Sainshand. At its height the monastery reportedly accommodated over 80 temples and some 5000 monks.
This new monastery, an hour's drive South of Sainshand, has grown up around the cult of Danzanravjaa, whom many local people believe to have been a living god. His image is sewn into a carpet that hangs in the main hall. The original monastery and three-story theatre, built by Danzanravjaa in 1821, was destroyed in the 1930s. The surroundings hold meditation caves and retreats used by Danzanravjaa and his students.
Khamar Monastery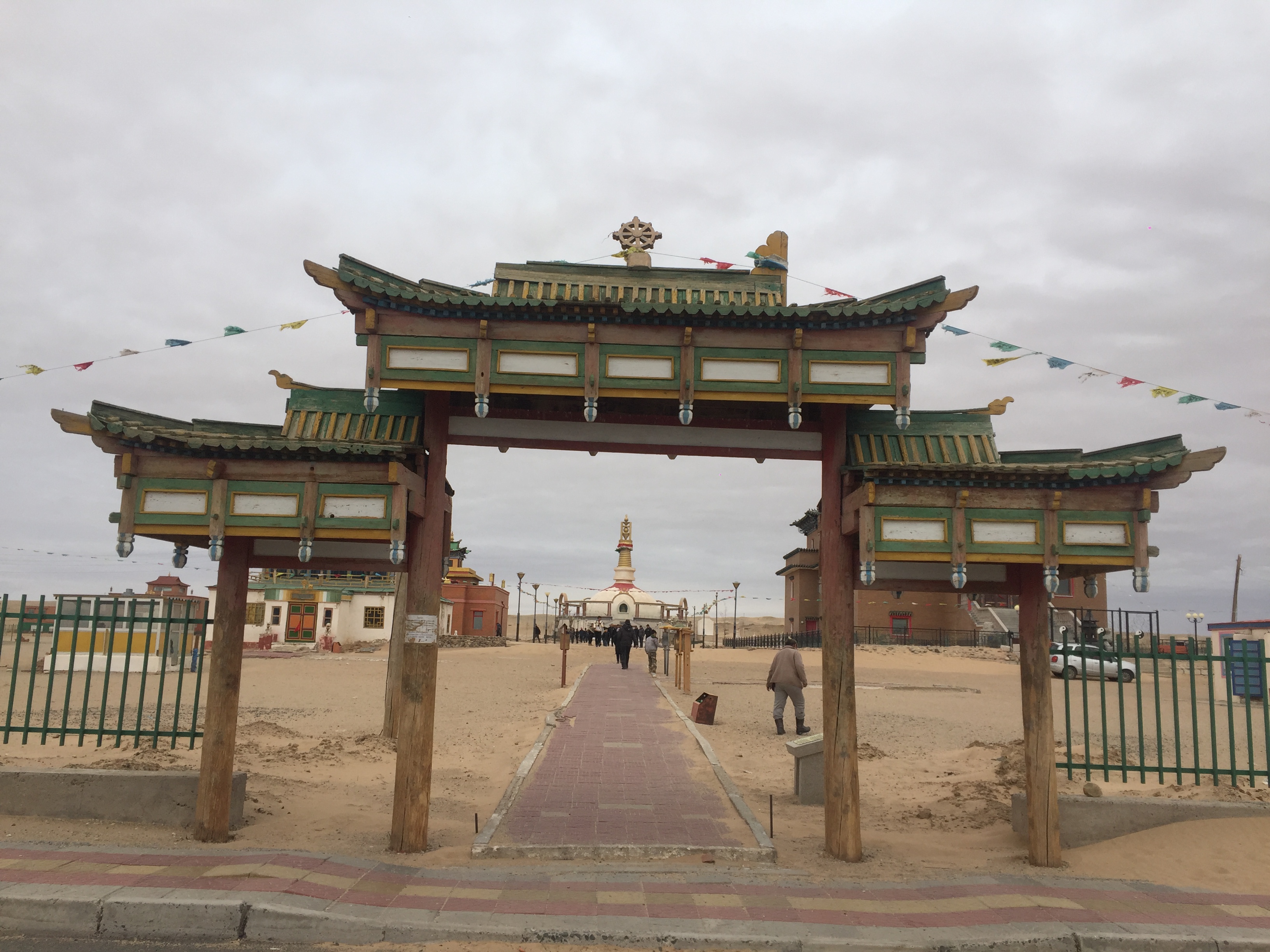 Northern Shambhala, Energy center
The Shambhala was established in 1853 by NoyonKhutagt Danzanjawjaa. Rebuilt in 2006.