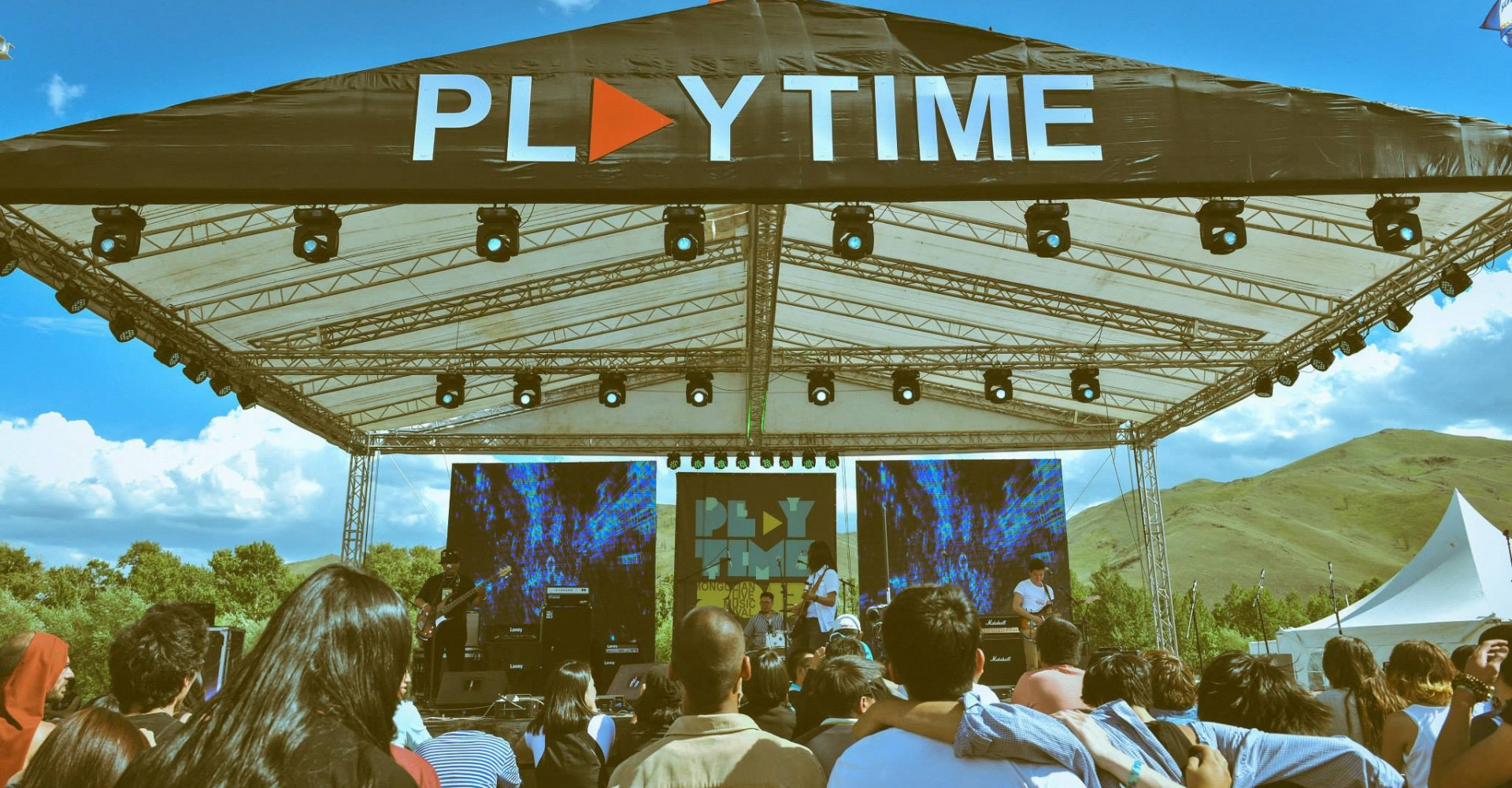 Event Location
Ulaanbaatar
Sukhbaatar
Date and Time
07.05 - 07.07
Playtime is the largest annual live music festival in Mongolia held at Hotel Mongolia in Gachuurt village located 30km outside of Ulaanbaatar. It was founded by Mr. Natsagdorj Tserendorj in 2002 and is organized as non-profit live music festival. The festival takes place on summer weekend of July before Naadam featuring best of new and established international and Mongolian live music bands.
Over the past sixteen years, the festival presented more than 500 music groups and drawn 100.000 people to the festival. The festival has grown its scale from a local live music festival to an international festival since 2013 and presented headliner international music groups at the festival including The Radio Dept. (Sweden), Peter Hook & The Light (UK), The Pains of Being Pure at Heart (USA), Mono (Japan), The Fin (Japan), Mumiy Troll (Russia), Nine Treasures (Inner Mongolia) and many others.
Across the festival site several stages host wide variety of music all day including indie, rock, instrumental, metal and electronic and house music. The main stage Playtime showcases the headliners while the New wave showcases up coming new music groups. The festival introduced Naglikhaats an electronic music stage and Replay art fair to feature local electronic music and recycled art and fashion. More than 20 DJs set the tone at Naglikhaats stage and 10 promising emerging music groups debut on New wave stage.
Playtime 2018 is scheduled on July 6, 7, 8th to mark its seventeenth year of existence. The festival will be one of the official events of Happy UB City an initiative by the Major's Office of Ulaanbaatar. As part of the initiative, the festival is promoting friendly, attractive and lively city of Ulaanbaatar through live music and this would mark the second year of collaboration with the city.
For more information please visit the festival's website www.playtime.mn and stay updated on its social media sites www.facebook.com/PlaytimeFestival.