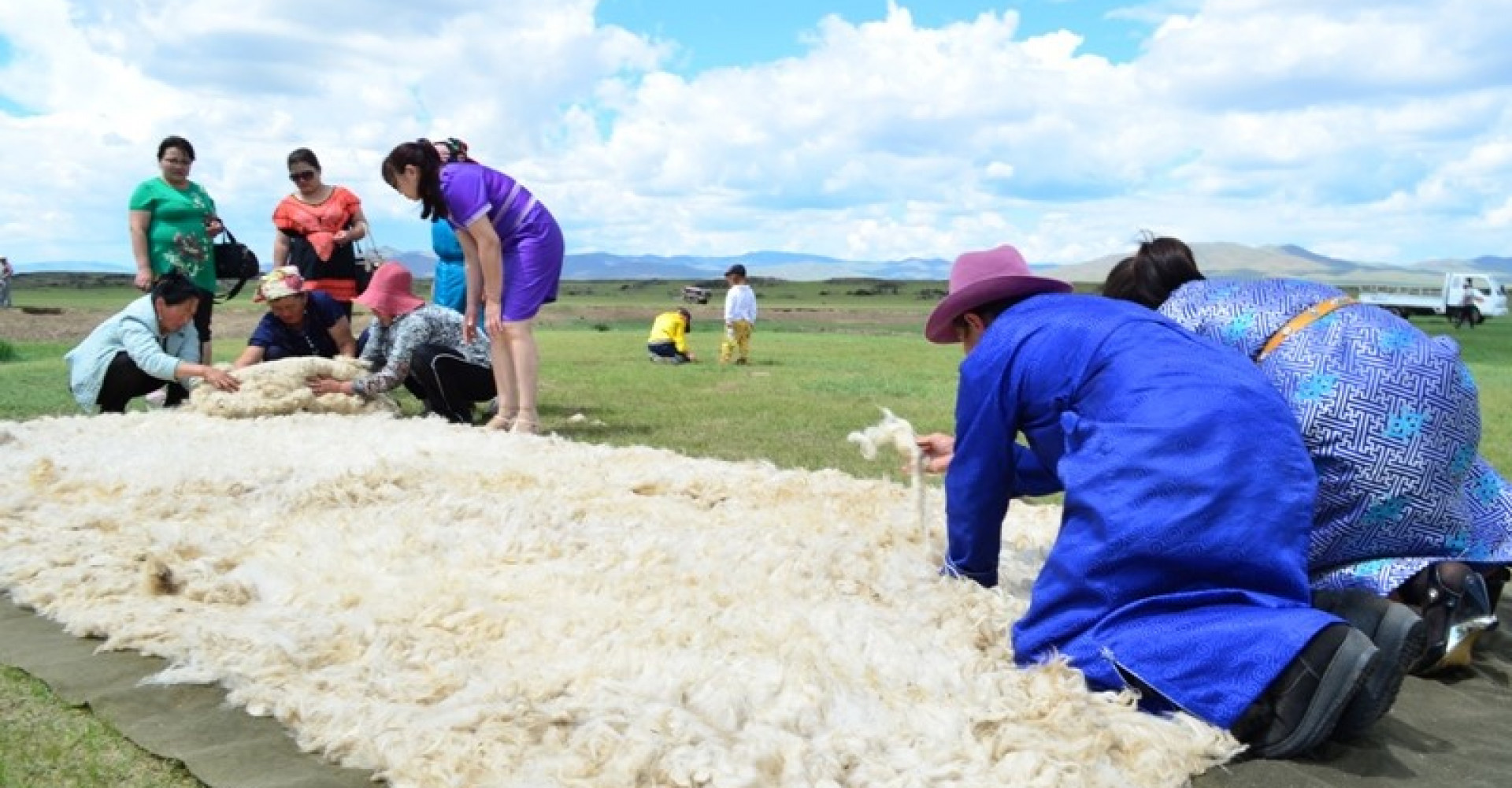 MONGOLIAN FELT CRAFT FESTIVAL
Event Location
Uvurkhangai
Khujirt
Felt is a core product of livestock, and felt craft is very important for nomadic people. The reason behind the creation of this festival is to support the income of the nomadic people and to introduce the traditional way to make felt and its products to tourists in Orkhon valley.
The event particularity is that visitors and tourists can cooperate and help local people to produce felt or make felt products in the traditional way.
There are some awards waiting for you in the afternoon if you are very active to create felt and its products.
Moreover the organizers have other contests made for local people and winners will be awarded, so you can see more than one activity during this event.
Date: 22nd of July, Every year
Location:
Uvurkhangai aimag, Khujirt sum, Teeliin am / Teel pass /
20 km from Khujirt sum.
Organizer:
NGO
Environment and Tourism Division of Uvurkhangai aimag
Khujirt government
Program:
10.00 - 10.30 Opening ceremony
11.00 - 14.00 Local people produce felt employing their traditional way
11.30 - 12.30 Foals racing
14.30 - 15.30 Folk art entertainment
15.30 - 16.30 National clothes contest
11.00 – 17.00 Local people handmade products fair
17.00 Awards and closing ceremony