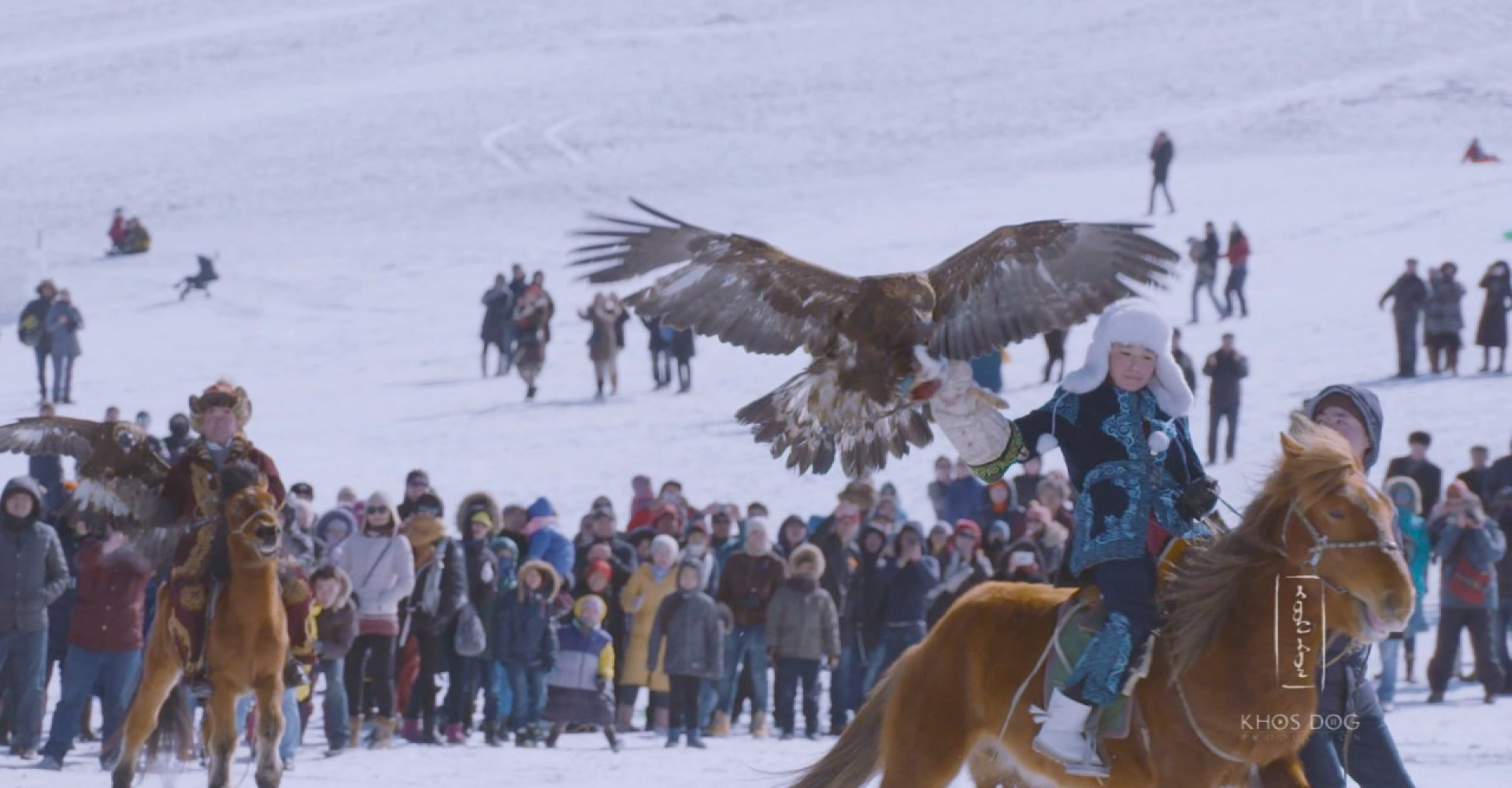 Event Location
Bayan-Ulgii
Bugat
The Golden Eagle Festival has been the largest gathering of eagle hunters and their eagles in the world since it started in 1999 with 70 eagle hunters participating in this event. It is recognized as a UNESCO World Heritage Cultural Event.
The festival starts with the display of eagles and hunters and then goes into the events of eagles displaying their talents. The first event is the eagle catching fox skin dragged behind a horse, returning to their owner from a distance on command, as well as a camel race and Kazakh games of Tiyn Teru (a race to pick up a coin on the ground while on horseback), Kyz Kuar ("girl chase," a man and woman race on horseback while the woman whips the man), and Kokpar (tug of war over a goat carcass while on horseback). On the evening of the first night is a concert of traditional Kazakh music at the theater included in the price of a ticket.
Prizes are given to the winner of each event plus prizes for best-dressed man, woman, and child. The finale is a live hunt of a fox or cub wolf by the winning eagle. The event is run by the Berkut Association, a local community organization for eagle hunters, and is sponsored by Nomadic Expeditions. Traditional Kazakh craftwork and food is available at the event.
Options to get to the event are a shuttle bus from Ulgii by Kazakh Tours (5,000 MNT) or taxi (10,000 MNT).
Getting accommodation is a really hard task during the festival if you are an early bird you might have a chance to make a booking.
Fortunately, you can stay with locals, the cost is around 15'000MNT to 20'000MNT depending on negotiation with the locals.
Few hotels information
Duman Hotel
Tel: +976-99423455, +976-99429191
Tavan Bogd Hotel
Tel: +976-99429272
E-mail: khajydaulyet_shariv@yahoo.com
Bai olke hotel
Tel: +976-99719810
E-mail: meruert_m@yahoo.com
Location: Bugat Soum (8km east of Ulgii)
Admission: Approx: $36~$40USD, not included transportation fee. You can get the ticket at entrance.